Holiday Homes & The National Park
Here at Benar Cottages we are doing what we can to make our cottages as environmentally friendly as we possibly can for example by using Green Energy Tariffs, fully insulating the cottages and providing all the information our guests need to enjoy car-free days during their holiday.
Of course, it is just as important that our business supports our local community and sadly here in Eryri  we are facing a housing crisis partly caused by "holiday homes". We are very aware that there is an urgent need for available and affordable housing in our National Park and throughout Wales. In short: people here need somewhere to live. In a National Park, where numbers of new housing developments are quite rightly very restricted, this issue is one that people including Daniel and Paul, the owners of Benar, feel very strongly about.
There is an urgent need for change.
Perhaps the biggest problem our village and our community faces is that of empty second homes. We understand why people might want to own a second home here: the village of Penmachno has lots of space and beautiful scenery – however it's the incredible community that makes the village really special. That community can only thrive with a proper resident population – without it the band, chapel, choir, church, football team, Merched Y Wawr, pub, school, shop – everything that brings the community together faces an uncertain future. And, very importantly, we have a language and culture to protect too.
We understand the temptation but it's difficult to find any moral justification for keeping a second home in our National Park when it causes a rise in house prices,  a lack of available housing for people who actually need a home and want to live here and ultimately risks destroying our communities.
So, what about holiday lets?
Tourists make a hugely positive contribution within our National Park. Even those who don't directly benefit financially from the visitor economy, benefit from the attractions, cafes, pubs, restaurants and shops that tourists support. We are a very friendly community and there is always a CROESO (welcome) to visitors here in our village.
Clearly tourists need accommodation and so we would argue that a balance needs to be struck. We don't have all the answers but this is where we believe the Welsh Government needs to take action:
If permission is required to change a domestic dwelling into a shop then we would suggest that permission should be required to change a domestic dwelling into a holiday let. An assessment could then be made about the need locally for domestic dwellings versus holiday accommodation and this would also help to close council tax avoidance loopholes.
Second homeownership should be made unaffordable with a colossal increase in land transaction tax (stamp duty) and council tax for second home owners
Grants should be made available to help with the costs of converting derelict buildings such as farm buildings into quality holiday accommodation
We would like to think that these measures would help increase the supply of affordable housing but also the supply of really good quality holiday accommodation – it's a win-win: local people would have somewhere to live and visitors would have quality accommodation to rent.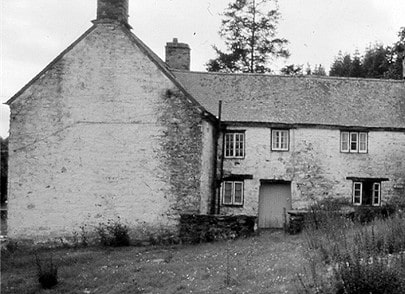 The cottages here at Benar are exactly the sort of farm buildings mentioned above: once derelict but now converted into quality accommodation. They were never residential houses and are prevented by law from ever being residential property. Benar farm has shaped the village of Penmachno but in the 1980s the farm was abandoned and the derelict farmhouse and farm buildings were only saved by the dedication and back-breaking hard work of the late Suzanne and David who bought the property and converted the farm buildings.
The farmhouse is now grade II* listed because of its very special architectural importance. Daniel and Paul, as owners of Benar, have never wanted to deprive people of somewhere to live; they have never and will never own a second home. They believe passionately in the strength and importance of community; the importance of the Welsh language and Welsh culture: it's what makes them who they are and it's what makes Penmachno so special.
As a tourist staying in one of the cottages at Benar, Daniel and Paul hope to provide you with the best holiday accommodation possible but also to give you a sense of real life in a small Welsh village – and to do all of this in a sustainable way that gives something back to the community – the people who live here in Penmachno – without whom the village would not be so special.
Mae'n fraint cael byw yma.