Here we discover a bit more about Daniel and Paul, the owners of the Benar Cottages business – who they are and how they came to run holiday accommodation in Eryri.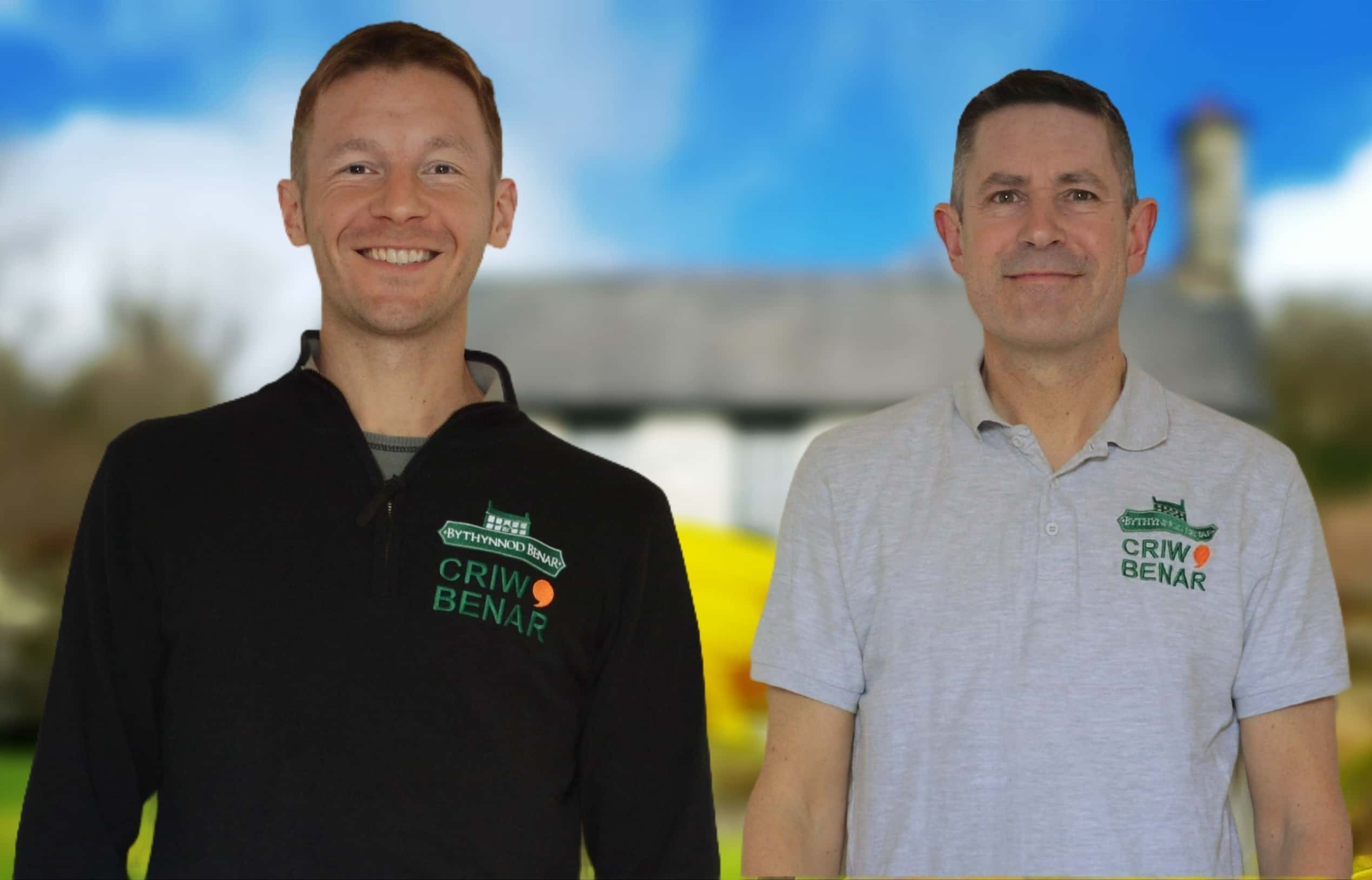 What brought you to Benar Cottages?
D
I spent 16 years working in the travel industry and wanted to break free from my desk and live somewhere more rural. Our friends Nigel and Geraldine, who were very successfully running the Benar business at the time, offered to sell it to Paul and me (which I think makes us the luckiest men alive!)
P
Daniel and I wanted a change of direction and so, when friends of ours announced that they wanted to sell Benar, we jumped at the chance!
Did you always want to run a holiday cottage business?
D
No, as a child I always wanted to work with gadgets – but some absolutely incredible self-catering holidays gave us the idea of running holiday accommodation.
P
No! In the past, I've been a telecoms engineer, furniture maker and a maths teacher! There was talk of opening a hotel with another couple, many years ago.
What do your guests enjoy most about Benar?
D
Every guest is different but I particularly remember one guest, with a beaming smile, saying: "It's great here – everything just works!!". I think that our guests quite rightly expect a well-decorated, spotlessly clean cottage. I think they appreciate the space and privacy we give them: we're here but only when needed.
P
I think our guests appreciate the peace and quiet of Benar, but without feeling too remote. Guests can visit all that North Wales has to offer without much travelling, or they can relax and enjoy the scenery of our beautiful valley. We have both worked hard to make the cottages as comfortable as possible, with all the modern practicalities that today's guests expect.
Have you ever stayed a night in the cottages yourself?
D
No – however, I must confess that when the cottages are empty, I sometimes sit on the terrace at one of the cottages and enjoy a glass of wine.
P
No, never. I should do, to get the full "guest experience"!
Are you the farmer?
D
Lots of guests ask us that. I'm not sure I would have time to be a farmer too but I have learnt a thing or two about sheep over the years and they make lovely, quiet neighbours.
P
No, but I can be, if required. I'm the standby farmer!
What's the best thing about life at Benar?
D
It's the most amazing place we've ever lived – so, so quiet and with space to breathe. The very best thing? The tap water in the farmhouse is springwater – completely free of chlorine and it tastes absolutely amazing.
P
Peace and quiet, the view, miles and miles of forest walks, our lovely cosy farmhouse.
And the best thing about life in Penmachno and Wales?
D
Being a Welsh-speaking person living in a little village like Penmachno is a bit like being part of a large extended family – it's wonderful. I don't know anywhere like Wales with such a rich culture, where song and music is absolutely in the blood and with such incredible mountains, forests and coastline too.
P
Penmachno is a special place, with a fantastic community who have made us feel welcome from the outset. There's always something going on! As for Wales, well, it's just heaven! We have a real sense of history and ancient cultures that is reflected in the language, our singing and our community life.
Is Benar haunted?
D
I don't believe in ghosts but the previous owner says that she experienced a ghostly presence in what's now my office… which probably explains the occasional mistake in my spreadsheet!
P
No. Of course not. How could it be? Ghosts don't exist!……
Describe your job at Benar
D
We clean the cottages (definitely the most important part of the job!) I also do all the office work including the bookings. I'm always surprised at the mountain of paperwork but I love the fact that there's so much variety to my job.
P
From cleaner to estate manager, and everything in between! Daniel and I do all the changeovers between us. Besides that, there's laundry, gardening and lots of maintenance to do.
What's the favourite part of your job?
D
Meeting and greeting guests. People are always happy when they're on holiday!
P
Improving the cottages, and talking to the guests.
And what do you like to do when you're not working?
D
I love to sing. Welsh music is the most beautiful I've ever heard. One year I joined five choirs but I've reduced that to a more sensible number now. I love trail-running in the amazing forest here in Penmachno and I'm a keen baker too (there's nothing better than Mary Berry's Coffee and Walnut Battenberg Cake).
P
Daniel and I sing in the local village choir. I teach Welsh at the village pub, and I'm also trying to learn to play the banjo!
Finally, do you get to have holidays yourself and if so, where do you go?
D
We almost always stay in a self-catering holiday cottage in Wales! I love living in the mountains but Ceredigion has the best coastal paths in the world (you don't have to travel too far in Wales to feel like you're somewhere totally different)
P
Spending some relaxing time in a place like Benar!