ACCESS TO BENAR COTTAGES VIA THE FOREST
Driving Through the Forest
Occasionally it may be necessary to drive to Benar through the forest.
Travelling from the A5 on the B4406 towards the village of Penmachno, turn right at the first crossroads you come to.

If you have satnav, then the postcode LL24 0PP will take you to the crossroads.
Drive 300 yards / 280 metres past some pretty stone cottages, past the mill / factory and over the bridge.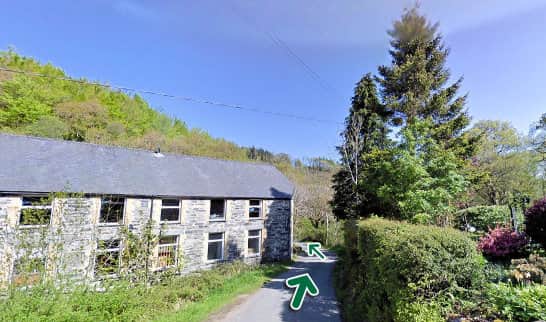 Turn left as soon as you reach a turning (1) which leads up into the forest
Drive another 360 yards / 330 metres past the red and white poles and take the next turning (2) down to the left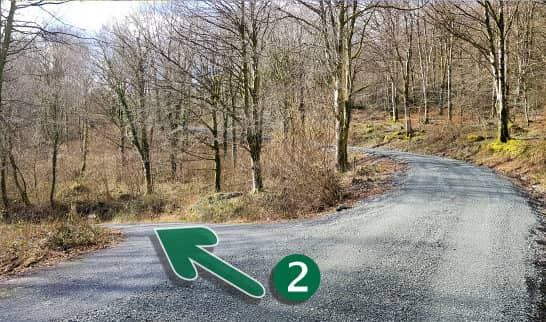 Drive on for just under 1 mile / 1.5km until you drive left around a bend and you will see a turning on the left (3), which is the back entrance to Benar